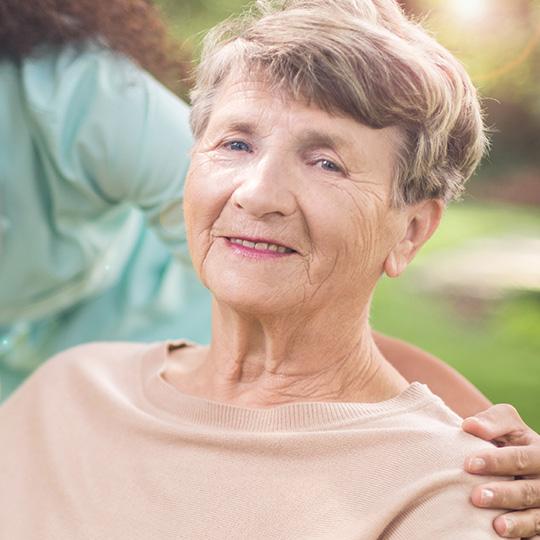 Find the Care Your Loved One Needs
Memory and cognitive conditions like Alzheimer's and dementia can be as difficult for families as they are for the individual. We want your loved one to have the care and support they deserve, so we've structured our Memory Care Program to provide a quality of life that enriches their physical, mental, and emotional well-being.
Through our wellness-focused practices and our specially-trained Memory Care staff, we create an environment that's safe and comfortable.
Give your family member the life they deserve. Please, schedule a tour with us today.
What is Memory Care?
Memory Care is one of our customizable lifestyle options designed to maintain your loved one's quality of life while living with memory and cognitive challenges. Before joining our community, we compile all your loved one's needs to create a customized care plan that serves their physical, mental, and emotional well-being.
We provide extra training and certification for our staff members in our Memory Care lifestyle. Our team's knowledge from this experience helps them better connect with your loved one, creating a foundation of trust and support. From here, we cater our services towards their needs and interests, ensuring they are living a safe, fulfilling life. As your loved one's needs change, we can adapt our services so they remain comfortable and happy where they are.
Identifying Level of Support
We aim to ensure each of our Memory Care residents has support in every daily life activity. Before joining our community, we will determine your loved one's level of support, which can include:
Mobility
Dressing
Eating
Bathing
Managing medications
Enriching Connections is our specialty training program for our Memory Care staff members to develop the skills to serve your loved one's sense of connection and belonging in our community. The program focuses on several pillars:
Relationships & Community: We invite every individual to belong.
Commitment: We are committed to providing personalized care plans.
Certification & Training: All management and Memory Care staff are certified by the Alzheimer's Association. They are also provided training in dementia care.
Services: Our nursing staff helps families choose the right services for their loved one.
Meaningful Life & Engagement: Our Inspire Wellness for Life program promotes every resident's best quality of life.
Environment: We make continuous improvements to our building and programs so our community remains safe and comfortable for residents with memory and cognitive challenges.
Accountability: We are always monitoring processes, plans, and culture to maintain our high care standards.
Residents in our Memory Care program deserve a steady lifestyle they can predict and manage. The 8-8 program ensures your loved one finds this stability by participating in activities that promote routine, engagement, and safety. With this service, your loved one can find a peaceful state of mind and stable sleeping patterns.
Memory Care May be Best for Your Loved One If…
They have memory or cognitive challenges.
They cannot safely live at home anymore.
They have a history of wandering.
They are at risk of injury while living alone.
They struggle with stress and anxiety while living alone.
Services & Amenities
Everything we do at Park Gardens Senior Living is to serve your loved one. When they join our community, they get full access to every service and program available. Under the care and supervision of our staff, your loved one will find a sense of safety, security, and belonging.
Services
Housekeeping
Laundry services
Health and wellness programs
Social, recreational, spiritual, and educational opportunities
Regular physician visits
24-hour onsite staff
Continuous wellness checks
Medication administration
Group activities
Amenities
Community and socializing rooms
Private dining if you wish to entertain friends and family
Whirlpool spa
Fitness center
Beautiful courtyard seating
Library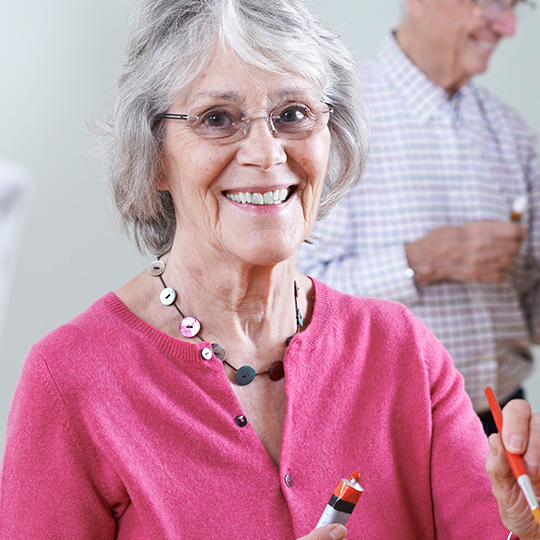 Care-Focused Apartments
Residents in our Memory Care lifestyle deserve to wake up every day in a place that's safe and familiar. Our beautifully designed apartments accomplish this by being simple to navigate and easy to customize as your loved one's needs change. Under our care, your loved one will discover the true meaning of "no place like home."
Studio apartments
Custom blinds
Kitchenette
Individually controlled temperature settings
All utilities (excluding telephone & WiFi), including basic TV satellite package
Controlled access entry system
Why Choose Park Gardens Senior Living?
Where to Find Us
You can easily find us just across the street from Woodland Baptist Church on Skogmo Boulevard.
Email Us
Our Address
215 E Skogmo Boulevard
Fergus Falls
,
MN
56537